26th Annual Fire and Ice Festival - Somerset PA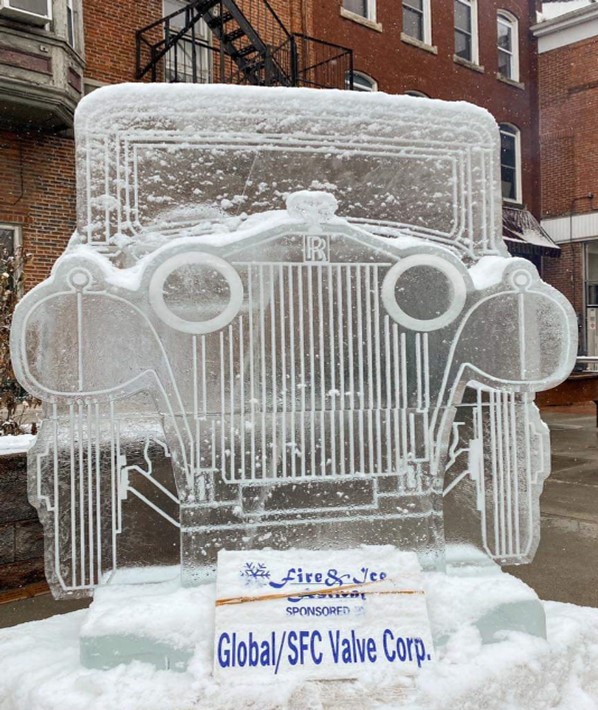 Global/SFC Valve Sponsored Ice Structure pictured above from the 26th Annual Fire and Ice Festival in Somerset, weekend of January 15th.
Somerset Inc. was founded in 1993 as a part of the National Main Street program to revitalize Somerset's uptown and its economic growth and community. The organization founded the Fire & Ice Festival in 1994 to draw visitors during what is a typically slower time for businesses. Each year Global/SFC has sponsored this wonderful event.